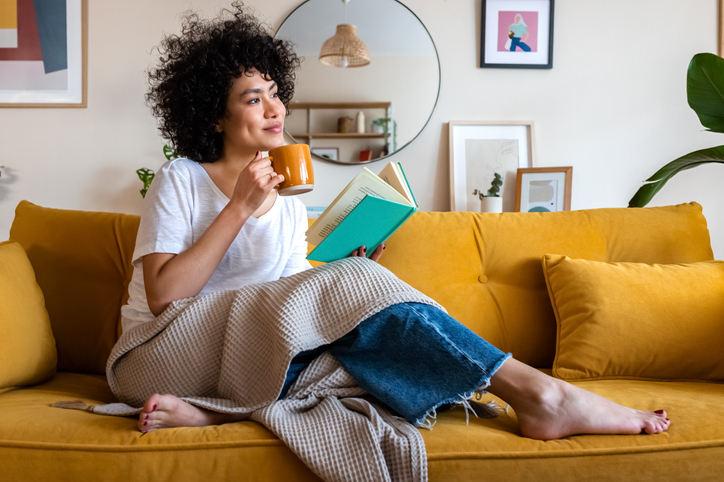 Usually, around June, people begin to plan for the upcoming holidays. That means, for six months, they're already buying Christmas gifts, stocking up on kitchen staples, and creating lists of guests to invite to dinner. Combined with the hustle and bustle of each event, it's no wonder that they feel down and exhausted when it's all over. If you struggle with post-holiday blues, these tips will help.
The Big Letdown
Although a lot of people deal with post-holiday blues, it's especially difficult for those whose family members came to visit. After all, the adult conversations late into the night and the laughter of children suddenly stop. Then, the festive decorations, lights, and the tree come down. That means they're left with a quiet house that feels empty.
The other thing is that for months, people spent time running around to prepare for the holidays. With Halloween, Thanksgiving, and Christmas over, they end up with too much extra time on their hands. The bottom line is that post-holiday blues affect people both mentally and physically.
Helpful Tips for Beating the Post-Holiday Blues
The first thing is to recognize that the way you're feeling is perfectly normal. Remind yourself that millions of other people are going through the same thing as you. You need to understand that it'll pass once life returns to normal. In addition, consider some of these helpful tips.
Call or Meet Up with a Friend
Going through the blues following the holidays isn't the time to reach out to a friend via text. Instead, call someone close to you or, even better, meet for lunch. Choose an individual who understands you and won't judge if you feel down, sad, or even a little bit angry.
Don't Hide Away in Your House
It's common for people to stay tucked inside their houses when they're feeling down. However, that's not going to make the post-holiday blues go away. Rather, force yourself to get out.
Whether that's visiting with a friend, driving in the country, or going shopping, you'll feel better. Even taking a leisurely walk around your neighborhood or a local park will make a huge difference in how you feel.
You might also like: Get A Taste Of Italy At Cristiano Ristorante
Read a Good Book
With a busy schedule, you haven't had time to read. Even if you're not a big fan, you can choose a best-seller or perhaps a classic, grab a cup of coffee, and relax. As you delve into the book, your mind will begin to focus on other things besides the holidays.
Disclaimer: The stock image is being used for illustrative purposes only, and it is not a direct representation of the business, recipe, or activity listed. Any person depicted in the stock image is a model.