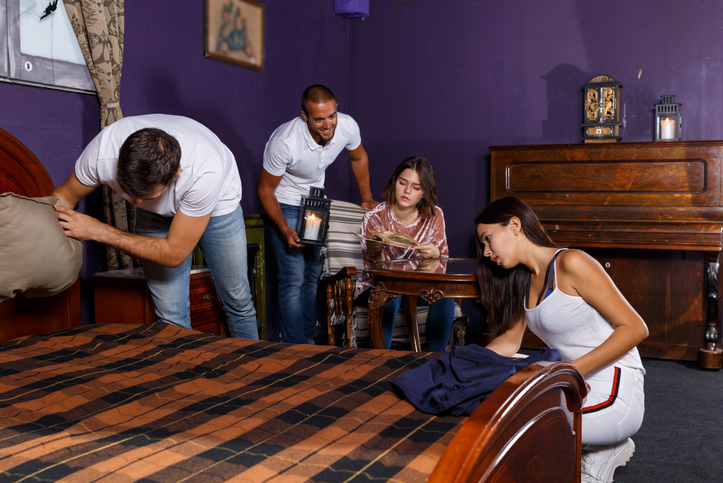 Escape rooms put people's skills and patience to the ultimate test. Whether you invite several friends or family members, you'll need to find a way out together. That includes uncovering clues, solving puzzles, and completing tasks. Overall, it's fun, adventurous, and a little bit scary. In Houma, LA, Breakin' the Code features multiple escape rooms.
12 Exceptional Rooms
Typically, you don't find a venue with 12 escape rooms. That's just one thing about Breakin' the Code that makes it unique. Now, all you need to do is choose one that sounds the most appealing. Below, you'll find a brief description of each room.
Sasquatch: The Legend
After much anticipation, this escape room finally opened. It requires a minimum of four people. In this case, you and the rest of your team will venture to the last known location of Sasquatch. There, you'll need to gather valuable information. The goal is to prove that Bigfoot exists, but you won't have much time to do it.
Missing Starlet
Set in the 1950s, you'll feel as though you traveled back in time the minute you walk inside this escape room. Although Hollywood is a charming place, there's a missing starlet. She vanished under mysterious circumstances. So your goal is to investigate what happened to her.
Game Night
A sweet lady by the name of Mrs. White died the year before. To honor her memory, friends decided to have a game night. Initially, everyone thought she passed away from natural causes. However, you'll soon realize that someone murdered her. Now, you need to find out who the culprit is by completing multiple tasks.
Monkey Business
You work as a zookeeper. While feeding the monkeys, they escape and lock you in their cage. You must lure the furry critters back into their enclosure before the zoo opens. This particular escape room is ideal for younger participants.
The Auction
While growing up, your grandmother always favored your cousin, and he never let you forget it. Even worse, he has her most treasured possession locked away in a storage unit. However, the unit will be sold at an auction. So you need to recover it before people start to place their bids.
Monsters in the Closet
Seth tried to convince his parents that monsters lived in his closet, but his parents refused to believe him. As the babysitter, you need to find out if he's telling the truth or lying.
You might also like: Protect Your Car From Pollen
Additional Escape Rooms
In addition to the few escape rooms mentioned, your group can choose from many others. These include:
Bomb Squad
The Mineshaft
Lockwood High School
The Chamber
The Killer's Instinct
Boudreaux's Camp
When choosing an escape room, consider the preferred level of difficulty and scare. In addition, this venue hosts murder mysteries. That's another thing that your group could participate in. Moreover, you'll find a nice assortment of merchandise available.
Instead of doing the same things every weekend, why not try something new? For an experience you won't forget, contact Breakin' the Code.
Disclaimer: The stock image is being used for illustrative purposes only, and it is not a direct representation of the business, recipe, or activity listed. Any person depicted in the stock image is a model.