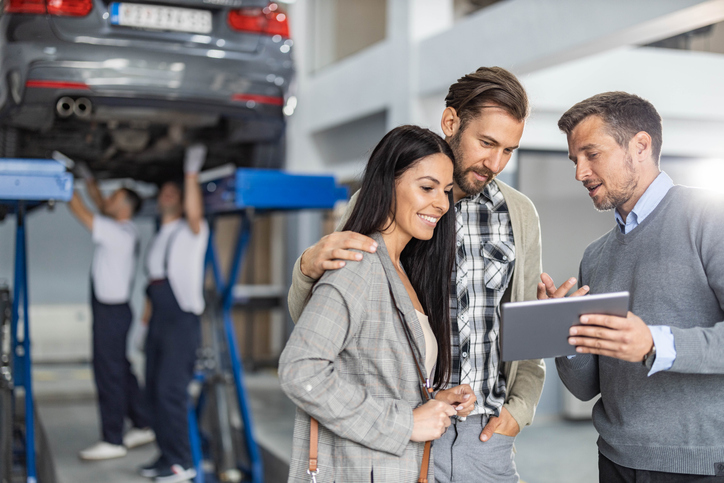 You'll face unique challenges while driving during the fall and winter months. Along with colder temperatures, you might need to deal with rain and snow on the roadways. These tips will ensure that your car is safe and reliable. But if it's time to replace your vehicle, check out the inventory at Barker Buick GMC in Houma, Louisiana.
Check the Tires
Checking the tires on a vehicle is one of the most obvious things people need to do. Yet so many of them don't. Especially when traveling on wet or slippery roads, you want the best traction possible. As a good rule of thumb, if the depth of the tire treads is only 3/32 inches, you should probably replace them. However, at 2/32 inches deep, you need new ones.
Here's an easy way to tell whether your tires are okay or need replacing. Put a penny in the tread, so that head of Lincoln is upside down and facing you. It's time for new tires if the head is visible. Use this same trick for all four tires, including the spare.
Check the Battery
The last thing you want when it's cold outside is to end up stranded somewhere due to a dead battery. Remember, it's common for batteries to change somewhat based on temperature. Batteries typically last between two and 10 years, depending on the type, brand, and overall quality. If unsure, have a professional technician look at it and the connecting cables.
Check the Lights
Starting in the fall, it gets dark outside early. That's why it's so important to check all of your vehicle's lights. Look at the headlights, both low and high beams, to make sure they're working. Then check out the taillights, hazard lights, fog lights, and brake lights. Also, be sure both blinkers function properly.
Check the Heater and Defroster
For obvious reasons, you need the heater and defroster to work. These are things that some people overlook. Since they didn't use them in the summer, they forgot to check them at the beginning of the fall season. Save yourself unnecessary trouble by making sure they both work.
Belts and Hoses
Considering the belts and hoses are under the hood, it's not surprising that people don't realize there's a problem until after one of them breaks. Driving around in hot temperatures puts a lot of strain on these two components. Unless you know what to look for, have a technician inspect them.
You might also like: Try This Oyster Dressing This Holiday
Stay Safe This Fall and Winter
Not only do you want to pay special attention to the items mentioned, but you also need to have your vehicle serviced regularly. For example, you'll need an oil change every 3,000 miles and the tires rotated every 5,000 miles. A qualified technician will perform other duties, such as checking the air filter and topping off the fluids. To purchase a new car or to maintain the one you currently drive, contact Barker Buick GMC in Houma, Louisiana.
Disclaimer: The stock image is being used for illustrative purposes only, and it is not a direct representation of the business, recipe, or activity listed. Any person depicted in the stock image is a model.