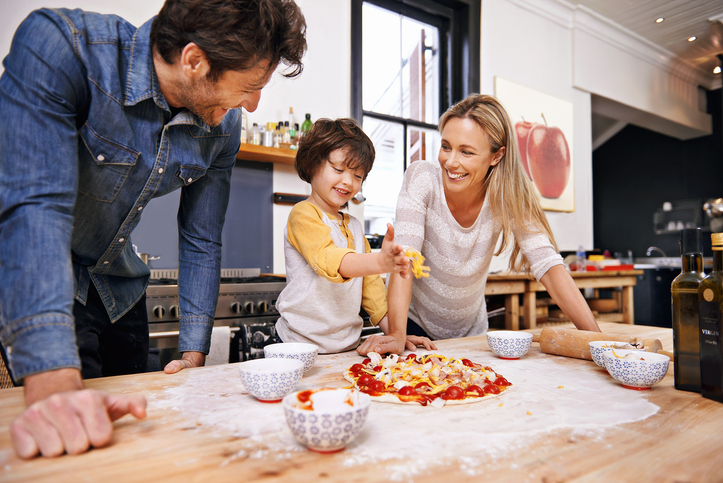 Pizza ranks among the most popular foods in America. Annually, Americans buy roughly three billion pizzas. After all, it's unique from other favorites, including ice cream, burgers, and fries. That's because of its four components – complexity, sweetness, fattiness, and richness. So, you don't need to settle on a frozen product. Instead, grill a pizza at home.
Ingredients
For an incredibly delicious pizza, try this grilling recipe.
1 pound of pizza dough (premade or homemade – homemade recipe follows)
1 pound fresh mozzarella cheese (sliced thin and patted dry)
4 ounces of pepperoni (sliced thin)
3/4 cup pizza sauce (premade or homemade)
1/4 cup of fresh parmesan cheese (shredded)
1/4 cup fresh rosemary (minced)
1/8 cup vegetable oil
Homemade Pizza Dough
To make pizza dough, follow these steps:
Combine 4 1/2 teaspoons of quick-rise yeast, 2 cups of warm water, and 2 teaspoons sugar in a standing mixer bowl. Let the ingredients sit for roughly 10 minutes. At that time, it'll become foamy on top, showing the yeast activated.
To the yeast mixture, add 5 cups of bread flour, 1/4 cup of olive oil, and a teaspoon of salt.
For this, use the hook attachment. Blend the ingredients on low for one minute to prevent the flour from flying out of the bowl. Then turn the mixer speed to medium and knead the dough for 10 minutes.
When done, cover the bowl with plastic wrap. Place it in a warmer area of your kitchen and allow the dough to rise. After 30 minutes, it should've doubled in size.
Now, transfer the risen dough to a floured cutting board or flat work surface. However, don't roll it out yet. Instead, divide the dough into four pieces of equal size, then roll each into a ball.
Set your oven to 500 degrees Fahrenheit to bake the pizza dough. Also, don't bake it for more than 10 minutes. Remember, you'll bake it a second time after adding the toppings.
After lowering the oven's temperature to 325 degrees Fahrenheit. Add the toppings and put the pizza back in the oven. Depending on the toppings, it'll take anywhere from eight to 12 minutes until the pizza's done.
You can freeze the dough by wrapping the individual pieces in plastic wrap or parchment paper. Then place them inside a zippered plastic bag made to protect frozen food. To make pizza, remove the dough from the freezer and thaw it at room temperature.
You might also like: Get A Taste Of Italy At Cristiano Ristorante
Directions
First Step
Sprinkle flour on the back of a sheet pan, then set aside. Afterward, prepare the toppings and place them in a bowl. In a separate bowl, add 1/8 cup of vegetable oil.
Second Step
Next, sprinkle a tablespoon of flour on the dough. Knead it for at least eight minutes. You can do that by hand or use a stand mixer. Sprinkle a little more flour on the work surface. Place the dough on top and roll it into a circle or rectangle. When done, transfer the dough to the floured sheet pan.
Third Step
Turn the grill on high heat. Using tongs, dip a wad of paper towels in the oil. Next, run them over the grate. Slowly and carefully transfer the dough to the grill. Cook it for two to three minutes, watching it closely until it is golden brown.
Fourth Step
Rub the grilled side of the dough with a little oil. Next, spread the sauce evenly on the dough. Add the mozzarella cheese and the pepperoni. You'll cook the second side of the dough for two to three minutes. Again, you want it to be golden brown.
Also, watch it closely, so it doesn't burn. When it's done, transfer it to a cutting board. Before serving, sprinkle parmesan cheese and fresh rosemary on top.
Disclaimer: The stock image is being used for illustrative purposes only, and it is not a direct representation of the business, recipe, or activity listed. Any person depicted in the stock image is a model.