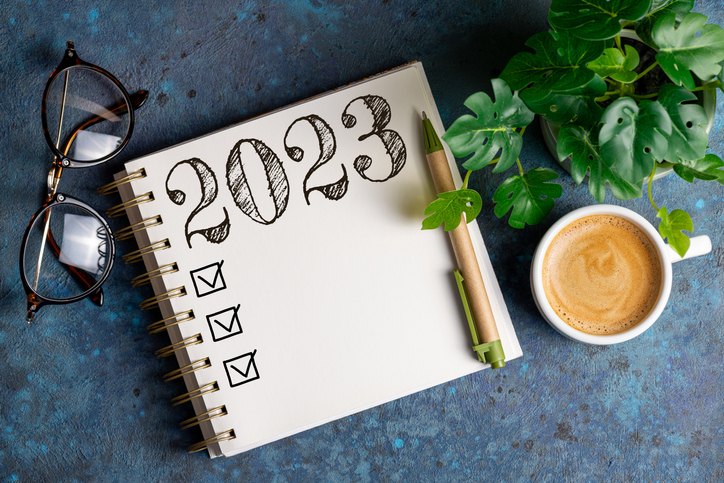 Because they're so hard to keep, a lot of people don't make New Year's resolutions. However, if you want to change some things in 2023, there's no reason you can't. These tips will show you how to stay on track with all your goals for the new year.
Why Make New Year's Resolutions?
This longstanding tradition is a time when people decide on things they want to add, remove, or change in their lives. However, most fail at achieving their goals. If you're determined to stick with the list you make for 2023, consider some of these tips. That way, instead of feeling stressed, you can hit all of your milestones.
Keep in mind that even if you mess up, don't quit. Instead, use your weak moments as inspiration to push even harder. As time goes on, your confidence will improve. In other words, when veering away from a goal, don't beat yourself up about it.
Create a Realistic Plan
Before ringing in the New Year, come up with a solid plan. That includes the resolutions you want to focus on. In addition, determine how much time you'll need to dedicate to each one and some of the temptations or challenges you'll need to overcome. Also, identify resources that can motivate you if needed. Most importantly, be realistic.
Choose Just One or Two Goals
One of the main reasons why so many people don't keep New Year's resolutions is because they make a list of 10, 20, or even more things. That's not realistic. With so many changes, it's no wonder they become stressed. Instead, focus on just one or two things, and for those, be specific.
It's not fun to work a dead-end job. However, instead of simply moving to a different company, why not go to college so you can begin a long-term career? Another example, say you want to do more physical things. Choose something that you enjoy rather than spread yourself too thin.
Journal
Millions of people journal because it helps them work through challenges. Journaling is a great way to stay motivated as you strive toward achieving your goals for 2023. The great thing about this is you can write down anything you want without anyone judging you.
With journaling, you write about how you felt or what you experienced on a day when you messed up. Then, use your words as a reminder so that you don't repeat the same mistake.
You might also like: The Benefits Of A Car Diagnostics Test
Surround Yourself with Support
It's not always easy to keep New Year's resolutions, especially if they're things you've tried many times before. To stay on track, be sure to surround yourself with people who'll encourage and support you. It doesn't matter if they're family members, friends, neighbors, coworkers, or individuals from a real support group.
Disclaimer: The stock image is being used for illustrative purposes only, and it is not a direct representation of the business, recipe, or activity listed. Any person depicted in the stock image is a model.