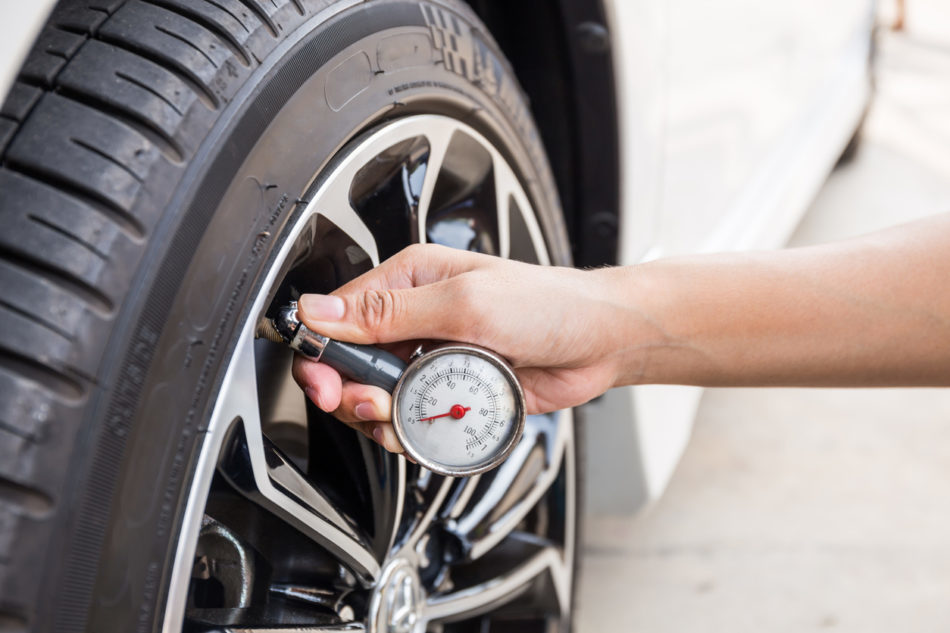 Even though every part of the vehicle are important for optimum functioning, there is one component that is absolutely vital in terms of functionality and safety: your tires. Your tires have a huge impact on the handling, safety, and overall quality of the vehicle. Because of this, tires are an extremely important investment and should be treated with all of the care in the world. We have gathered a few tips for you to refer to so you can ensure your tires remain safe and in top shape!
Check your tire pressure monthly – Tires generally lose about one pound per square inch of air every month and a lot more during the cold weather months. Don't just rely on your local mechanic to check your tire pressure during an oil change. Learn how to also check it yourself!
Inspect tires regularly, especially before long road trips – Aside from checking the pressure of your tires, it is also very smart to do a regular inspection of them as well. Checking them before an extended trip is vital to ensure they can withstand the stress of the road.
Rotate your tires – Tire rotation ensures that each tire gets even wear. This will extend their lifespan!
Don't overload your vehicle – Locate the placard on your door frame. There will be information there regarding how much weight your vehicle can safely handle. Overloading a vehicle can cause your tires to fail.
Don't wait until the end of your tires life to replace them – Tires are not the most joyful item to spend money on. However, driving on tires that are past their life expectancy could potentially put you and your passengers in danger.
Don't install mismatched tires – The general rule of thumb when it comes to buying tires is that you should always buy at least two and put them on the rear no matter which vehicle you own.
You might also like: Whip Up This Easy Frito Pie Recipe
Barker Buick GMC
Whether you are in the market for tire repair or replacement, our Certified Service experts can handle all of your tire needs. Use our Tire Finder Tool to start shopping for tires – simply enter your vehicle's year, make, model, and tire size.
Disclaimer: The stock image is being used for illustrative purposes only, and it is not a direct representation of the business, recipe, or activity listed. Any person depicted in the stock image is a model.