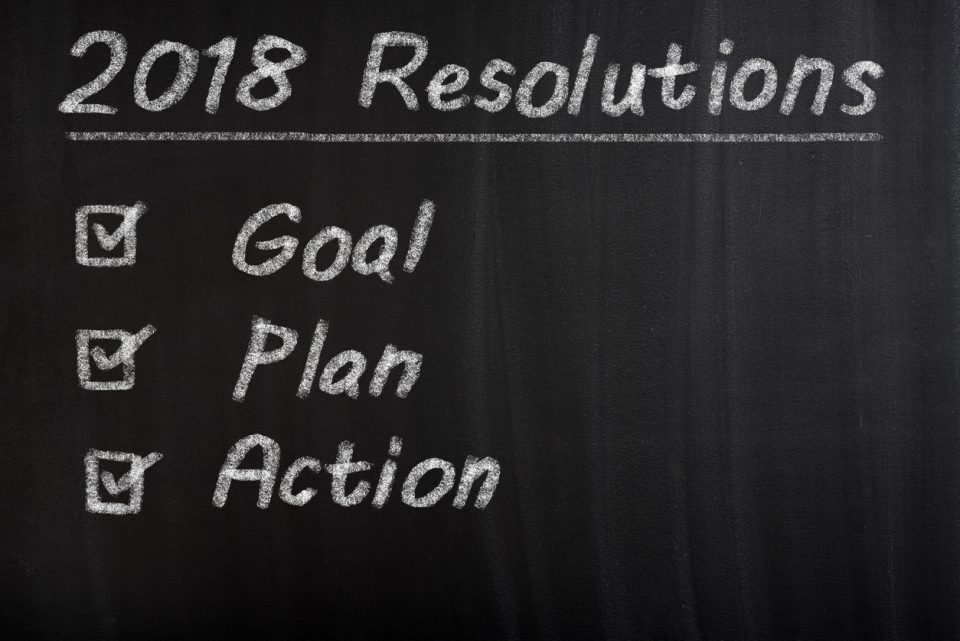 You start every new year with the best of intentions. You make a list of resolutions that you're absolutely going to keep, no matter what. You go at it hard for a few weeks, and then, you forget all about your resolutions.
Resolve to change that for 2018. Follow these tips to keep your resolutions all year long.
Think Small
Most people aim too high when it comes to New Year's resolutions. They want to start exercising, so they resolve to go to the gym seven days a week. They miss that goal one week and they feel like a failure, so they stop trying. Instead of saying you'll go to the gym seven days a week, say you'll go three. Also, if you want to change your eating habits, think of something small you can change first. Stop drinking soda or replace sugary desserts with yogurt. That makes it so much easier to change.
Don't Try to Change Too Much at Once
You might have a lot you want to change, but that doesn't mean you should try to do it all at once. Make a list of what you want to change, and put in order of importance. Then, tackle the first thing. Once you get it under control, you can move onto the next thing.
In other words, don't try to lose weight, make more money, write a book, and record a new album this week. Pick one goal and give it your time and attention.
Share Your Goals
Talking about your resolutions is a great way to stay on track. Let your friends know you're trying to achieve specific resolutions. Also, consider working toward your goals as a group. For example, if you want to start exercising, join a fitness class. If you want to learn how to cook, join a cooking class. There are groups for just about everything.
Don't Try to Be Perfect
No matter how hard you try, you aren't going to be perfect. You might make a mistake from time to time. You need to get right back on track and move forward. For instance, if you cheat on your diet, don't decide that all is lost and forget about losing weight. Get back on your diet and work toward your goals once again.
You can also make it easier to achieve your resolution by picking up a reliable vehicle from Barker Buick GMC in Houma, Louisiana. With the help of your new wheels, you can make all of those trips to the gym without any problems. Your new vehicle will make the new year a lot less stressful and a lot more fun.
Disclaimer: The stock image is being used for illustrative purposes only, and it is not a direct representation of the business, recipe, or activity listed. Any person depicted in the stock image is a model.