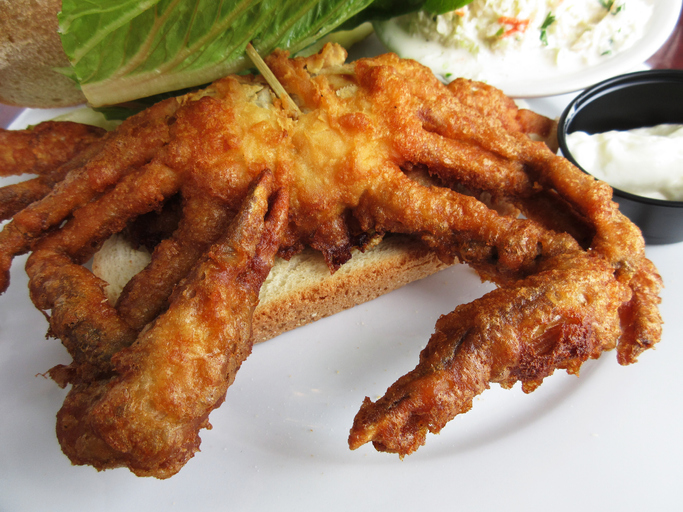 Whether you live in Houma, Louisiana, or you plan to visit, there's only one place to go for excellent seafood. The restaurant, Big Al's, fondly referred to as "Home of the Crawfish King," won't disappoint. You can enjoy your meal in the dining room or have the restaurant provide catering for a big event. Either way, you'll love the incredible seafood menu.
It's the Overall Package
People who dine at Big Al's rave about the food. In addition to its seafood, this restaurant serves many non-seafood dishes that are just as delicious. People also love the comfortable atmosphere and appreciate the friendly staff. So, when you visit, you can expect a wonderful meal and excellent service.
Established in 1990, Big Al's focuses on providing customers with a positive experience. Although the restaurant immediately became popular, it's now considered the go-to place to eat in Houma. This is because of its broad selection of menu items and comfortable in-house dining and catering services.
What's on the Menu?
At Big Al's, you can choose from an assortment of appetizers, sandwiches, seafood, main dishes, side orders, salads, pasta, and desserts. There's also a kid's menu with an excellent variety of foods. You can substitute or add to existing menu items, but depending on your choice, it might cost a little more. Even then, the prices are affordable.
Here are some samples of what's on the menu.
Appetizers
Big Al's undoubtedly offers generous portions, even for appetizers. That's why many choose one or more items from this category rather than a main dish. But if you can't decide, Big Al's has a sampler platter that includes your choice of four appetizers. Below are a few things served at Big Al's:
Bacon Wrapped Shrimp
Crawfish Pie
Fried Alligator
Frog Legs
Duck Strips
Gumbo
Shrimp/Corn Soup
Turtle Soup
Sandwiches
Barbecue Beef
Club
Hamburger
Soft Shell Crab
Oyster
Seafood
These are just a few examples of the seafood you'll find at Big Al's. Moreover, some of this food is in the appetizer category.
Boiled Shrimp
Calamari
Charbroiled Oysters
Crabs
Crawfish
Dungeness Crab Platter
Fried Catfish
Jalapeno Crabmeat Poppers
Main Dinners
Lastly, check out the dinners you can get at this Louisiana restaurant:
Big Al's Combo – This includes soft shell crab, shrimp, oysters, and catfish
Crab Patties
Fried Butterfly Shrimp
Stuffed Crabs
Surf and Turf – Includes fresh and delicious lobster
Making It Hard to Choose
With so many things on the menu, many people struggle to decide what to eat. It's hard to find a restaurant with so much variety of seafood and other dishes. That, combined with a great atmosphere and outstanding service, unquestionably sets this Houma restaurant apart from others. This is the place to go when you're craving great food, especially seafood.
Disclaimer: The stock image is being used for illustrative purposes only, and it is not a direct representation of the business, recipe, or activity listed. Any person depicted in the stock image is a model.