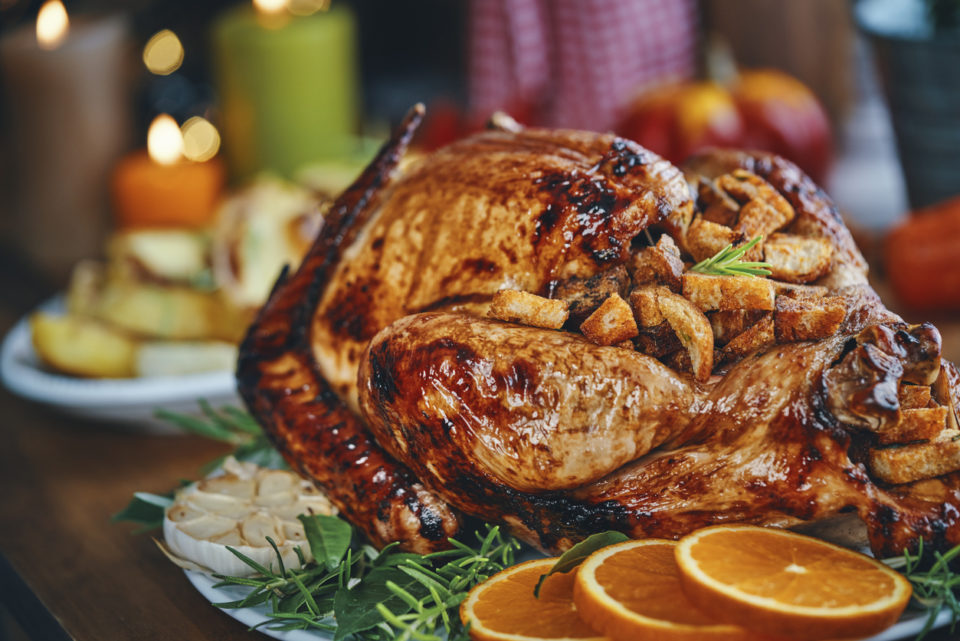 If you truly love to eat, Thanksgiving might be the best holiday of the year. It's a chance to get together with family and dig in. There are many different dishes you could make, but if you volunteered to cook the turkey for the first time, then you may feel like you're in over your head. It's OK – don't panic. By reading this simple guide, you can ensure that your turkey comes out perfectly every Thanksgiving… starting with this one. Try it out for yourself, and you might be surprised at just how easy it can really be.
Buy Your Turkey
First and foremost, you have to buy your turkey. Find one that will have enough meat for your whole crew. You're looking at about a pound per person. Also, if you want plenty of leftovers, make sure to account for that as well. While you might put your turkey in the freezer at first, make sure it rests in the fridge for a few days, thawing it before you get ready to cook.
Put the Bird in the Pan
This is a simple step. Just make sure you take out the innards of the bird before you prep it to go into the oven. You do not need to wash your turkey.
Season the Bird
Season your turkey with spices of your choice. There are several great options here, but keep in mind that turkeys are fairly dry birds. Therefore, if you want the meat to be as flavorful as possible, you will add quite a bit of spice to the bird. Don't worry – this is going to make it taste extra delicious.
One thing you probably shouldn't season your bird with? Stuffing. Yeah, most experts recommend cooking the stuffing separately from the turkey because it can cause health risks when cooked inside. Just something to keep in mind!
Heat Your Oven
Before you put the bird in, turn your oven on to 425 degrees Fahrenheit. While you're waiting for it to heat up, baste your turkey with plenty of butter and juices to make sure it stays tender and juicy.
Cook All the Way Through
Your next step is to cook your turkey. Depending on the size of the bird, you may find that it takes several hours for it to cook through completely. Obviously, you should use a meat thermometer to ensure doneness.
You might also like: See What Produce Is In Season Now
Let It Rest
After you take the turkey out of the oven, you should let it rest before you serve it.
That's all there is to it. Have fun making the turkey this Thanksgiving!
Disclaimer: The stock image is being used for illustrative purposes only, and it is not a direct representation of the business, recipe, or activity listed. Any person depicted in the stock image is a model.